Chapter 1 - Crafts of Tofu
Beginning with research about traditional Chinese ingredients (soy products) and digging out the various crafts and flavours behind them, we had a chance to look at the way the production of one ingredient can vary at different scales (mass production/middle manufacture/small hand-crafting atelier/home-made), but the different way of producting soy products can also be generalized to one linear process.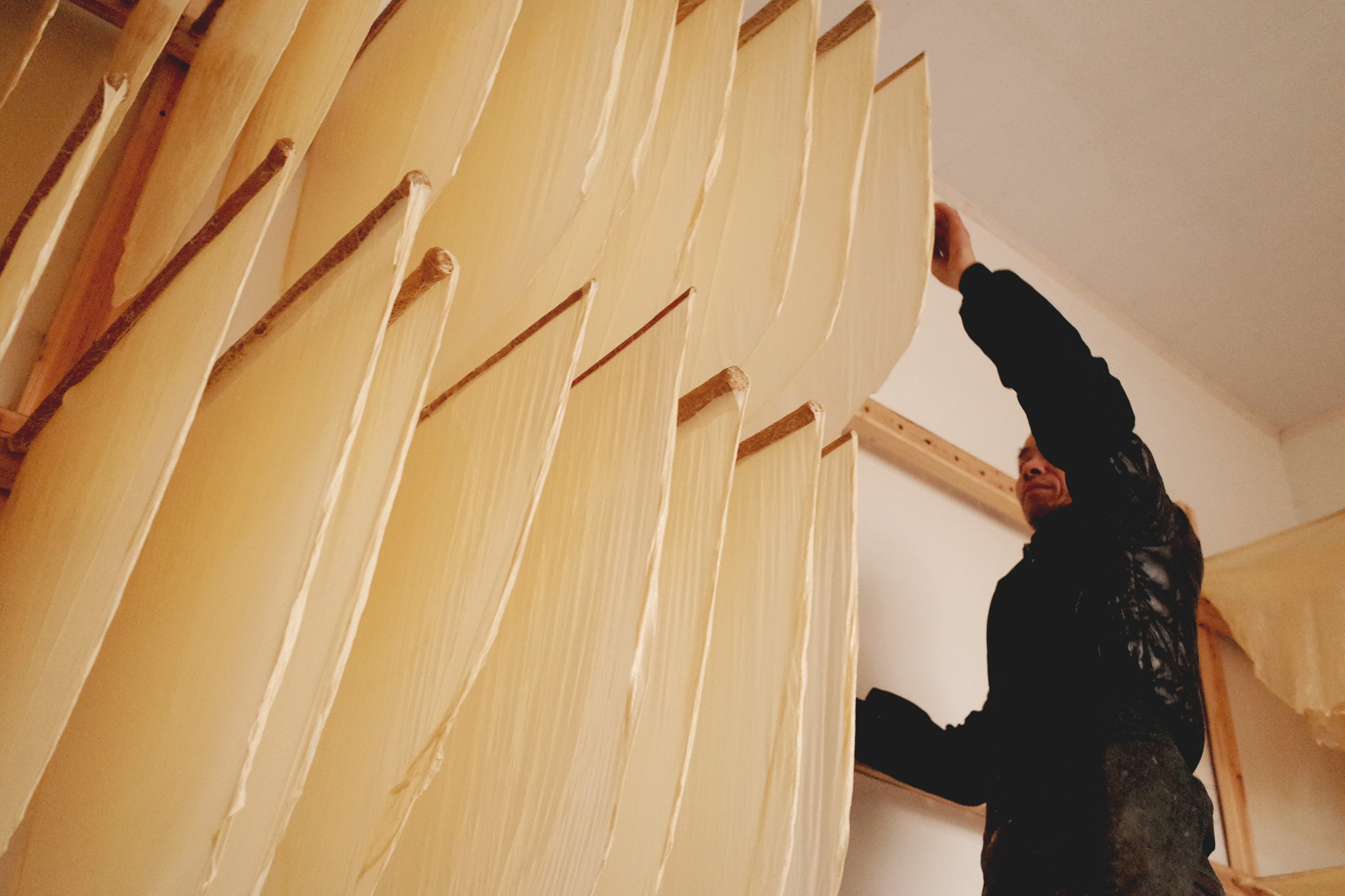 From Soaking (❶) to Blending (❷) the soybeans, then you get a mixture of soybeans which should be filtered till the soymilk left (❸). After the soymilk getting boiled (❹) and being cooled down to 80 °C (❺) add coagulator in it (❺). Wait until the protein inside getting coagulated and put it into a model, press until been formed (❻) -- Then you get your tofu.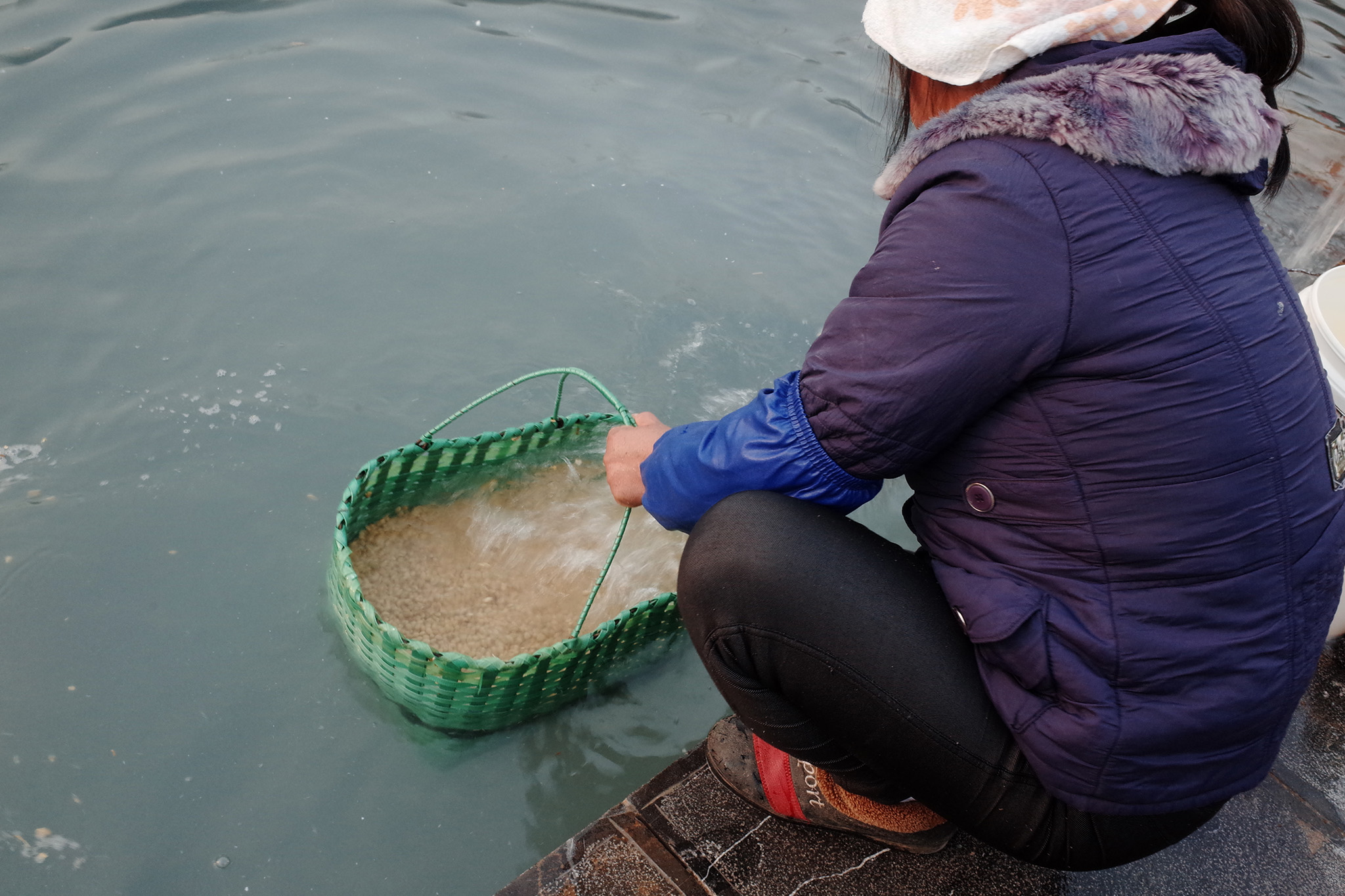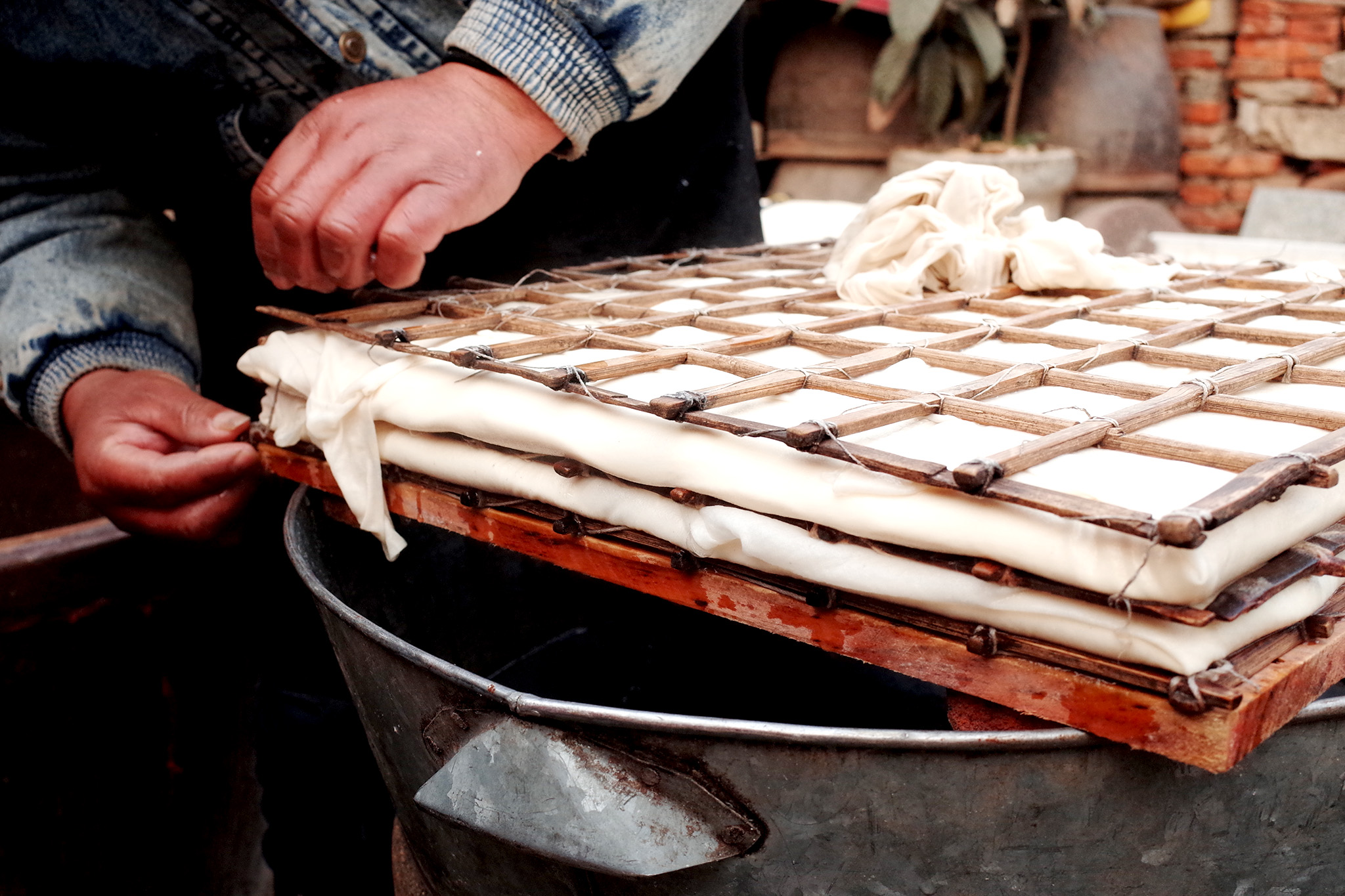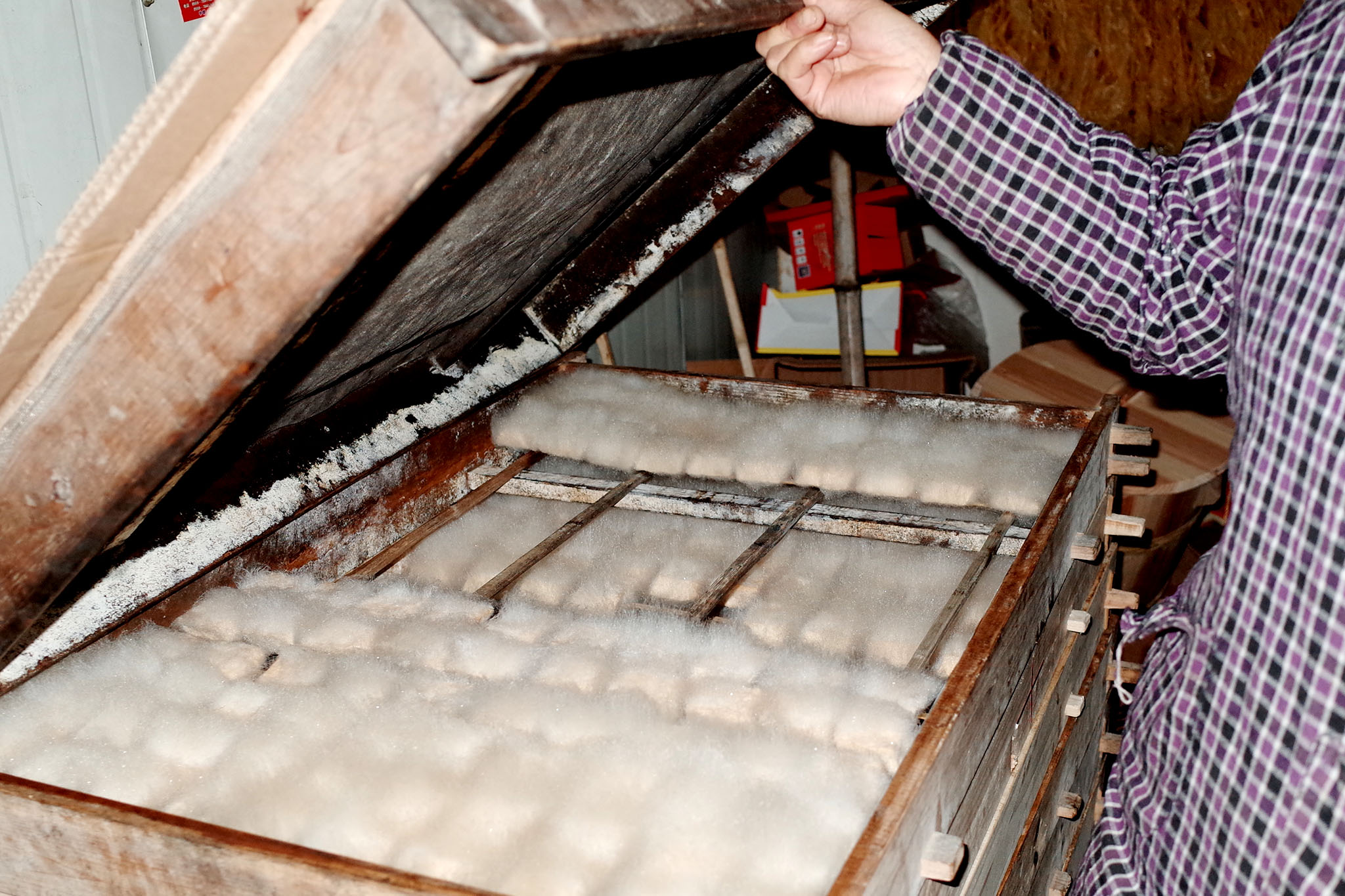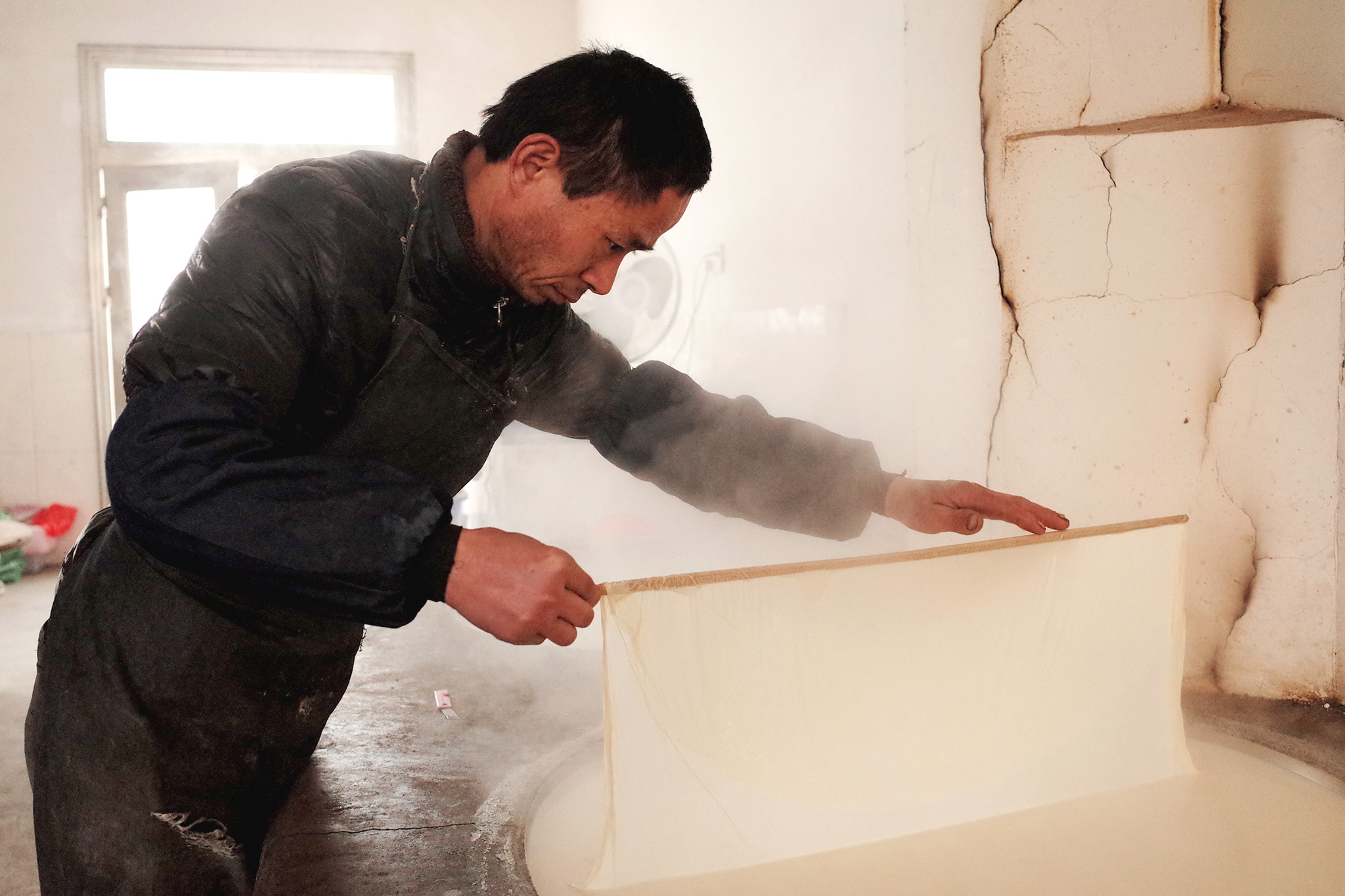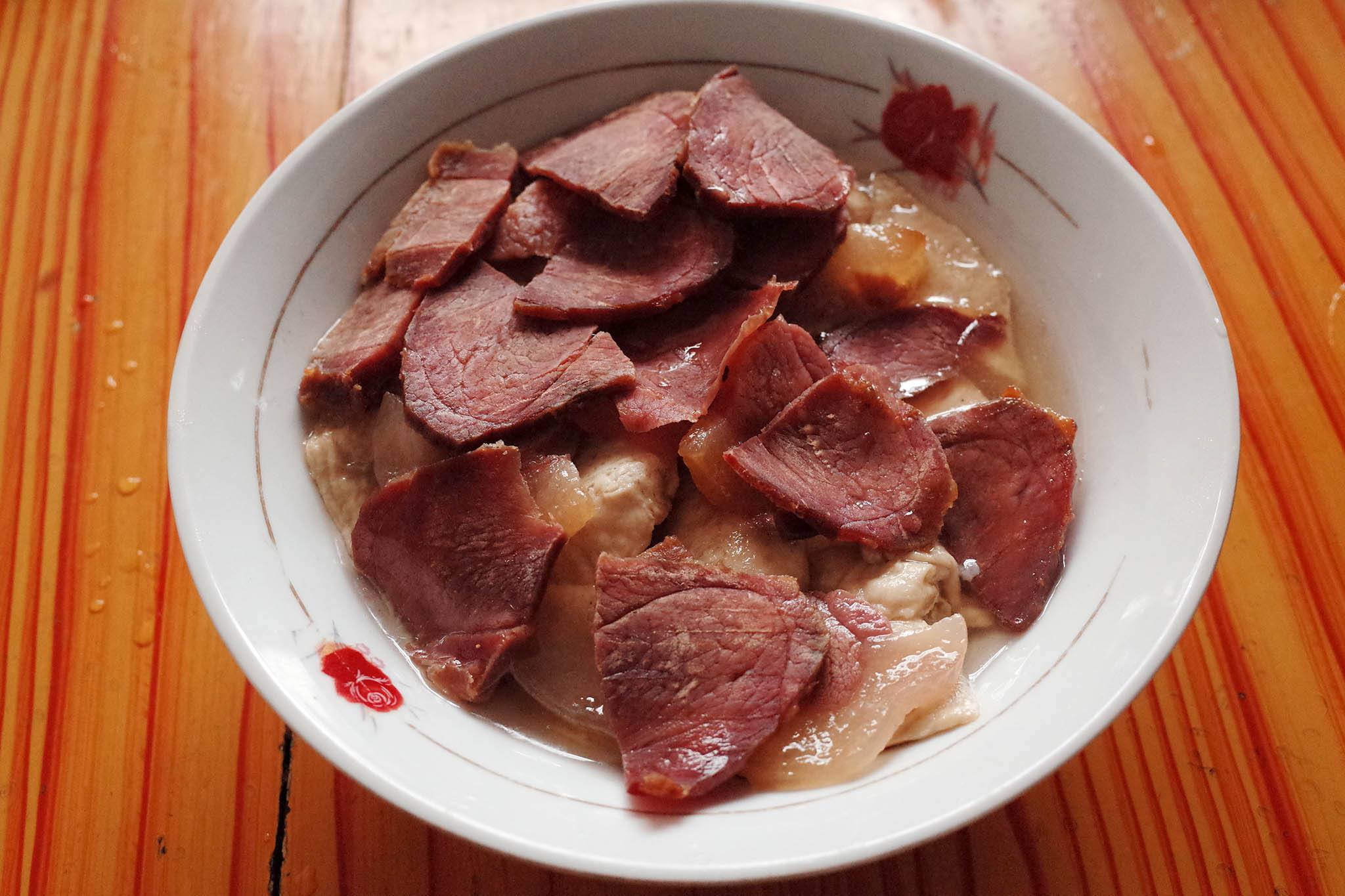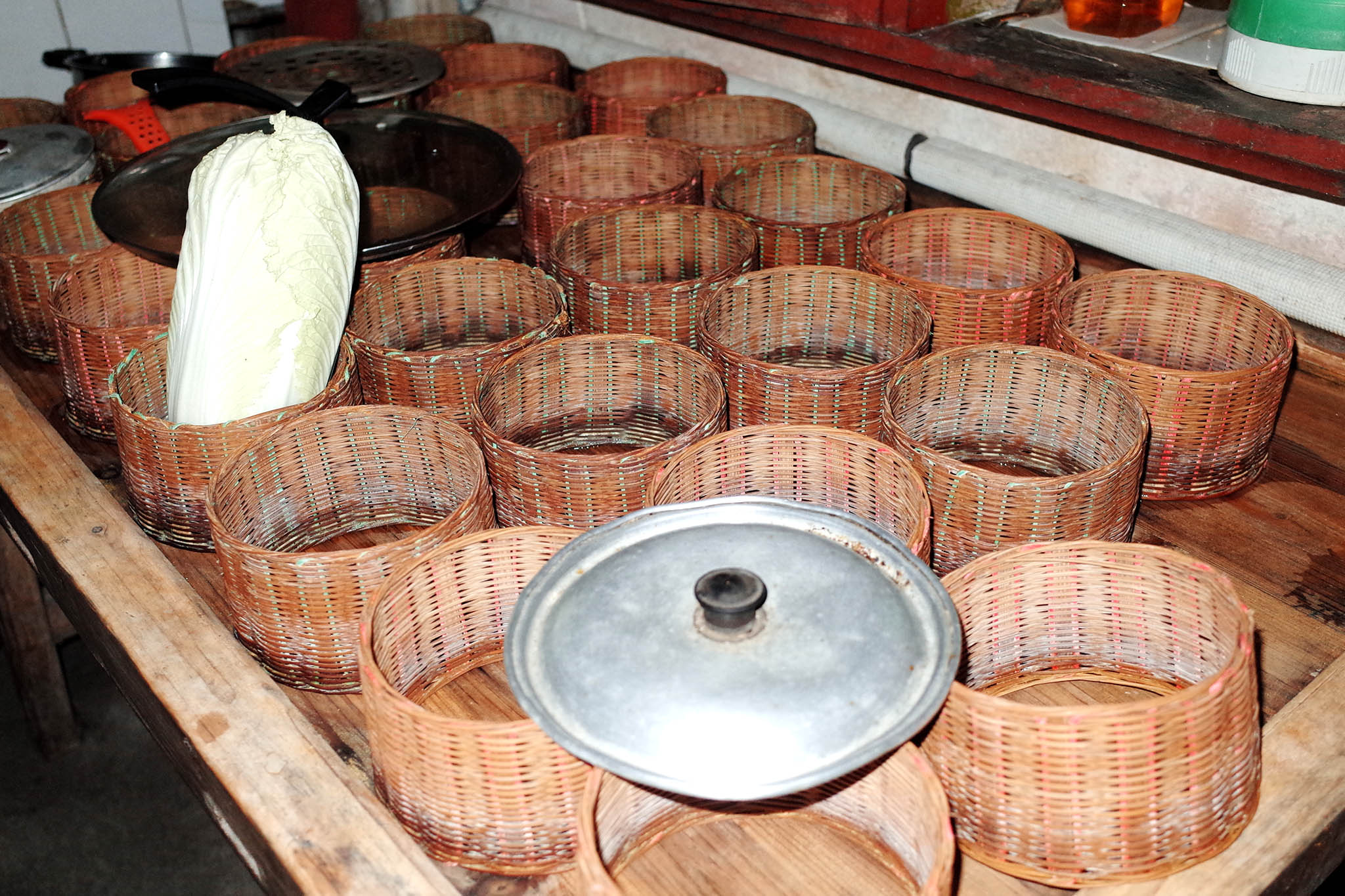 In the final installation of TOFU DRINK we readjusted the making process:
︎
Chapter 2 - Crafts of TOFU DRINK

Combining woods, ceramics, glass, metal together, the production process of
tofu drink
includes cooperation with hand craft master in different fields.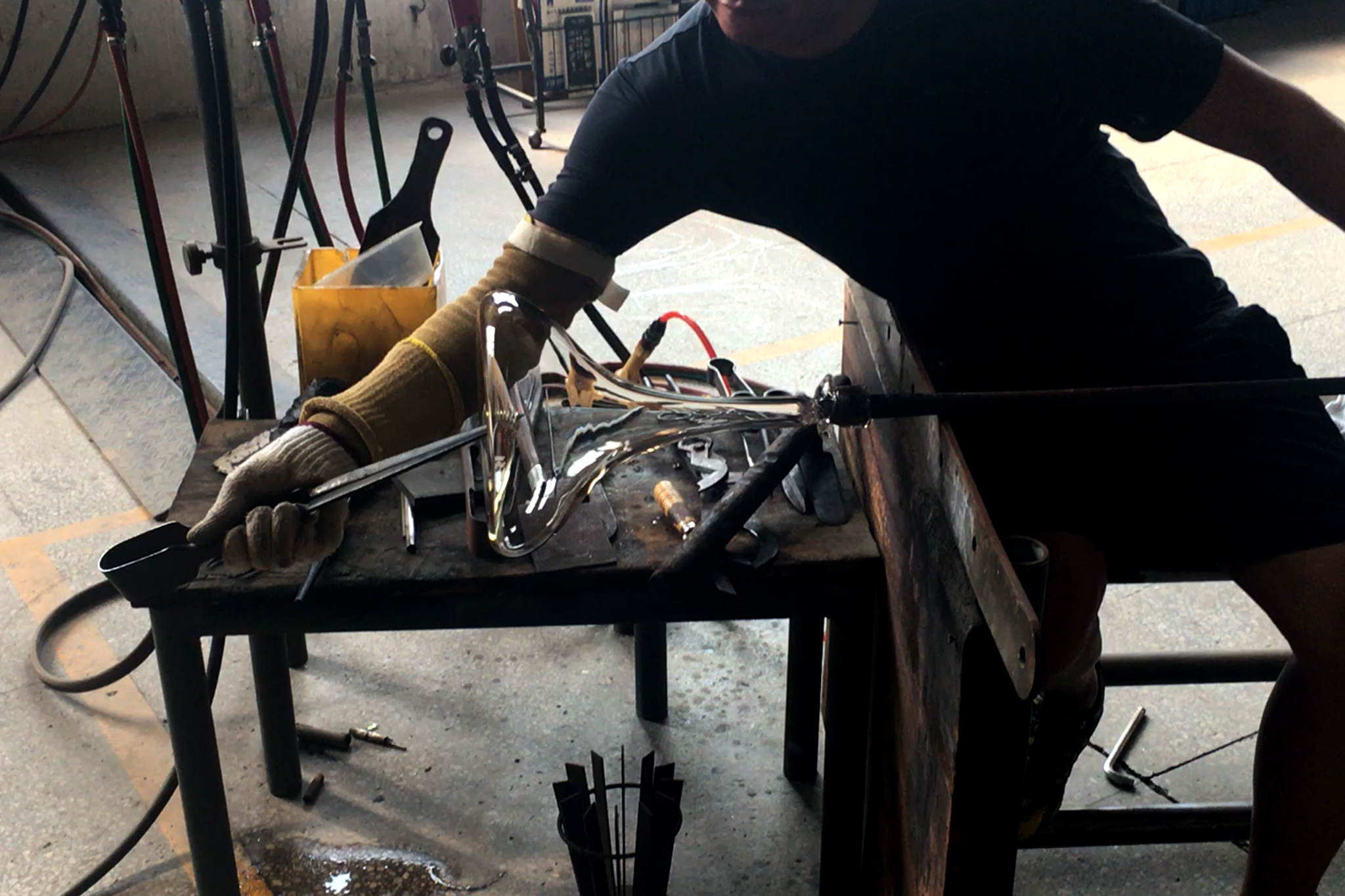 Glass - Shanghai
We worked in coperate with a glass atelier in Shanghai to modify our glas parts.
Metal - Milan