Fortune Desserts | 2022


Initiative project
Commissioned by: abC Art Book Fair
Concept and Design: Xijing Xu and Yue Liu
Photo credits: Xi Chen, Xinyi Tian, Xiaoyu Zhao and abC Art Book Fair




Invented by the Japanese in the 19th century, fortune cookies have traveled overseas along the paths of immigrants and were carried forward by Chinese-Americans throughout the turbulent history. It is presented in the Chinese restaurant at the end of the meal as an alternative to dessert. This humble biscuit, not well known in the East Asian Chinese-speaking world, has gradually become the ambassador of Chinese food overseas. In Chinese restaurants in Italy, a large bowl is often placed at the entrance counter, from which customers can take a fortune cookie at the checkout. For those of us who grew up in mainland China and moved to Europe, it is a moment of re-encounter with the East Asian immigrants of a century ago, thousands of miles away from home.

On the map of food wandering, we trace the history of human migration and movement between continents and oceans and the trajectory of their personal lives. At the end of the exhibition, we have embedded some dessert recipes from our cross-cultural life experiences into the fortune cookies as a 'post-exhibition dessert'. We hope these recipes will also find their way into your kitchens, to achieve their cultural wandering and our taste wandering across borders.

The project has been presented as one of the special projects in the thematic exhibition area at The 7th abC Art Book Fair · Beijing.



Installation details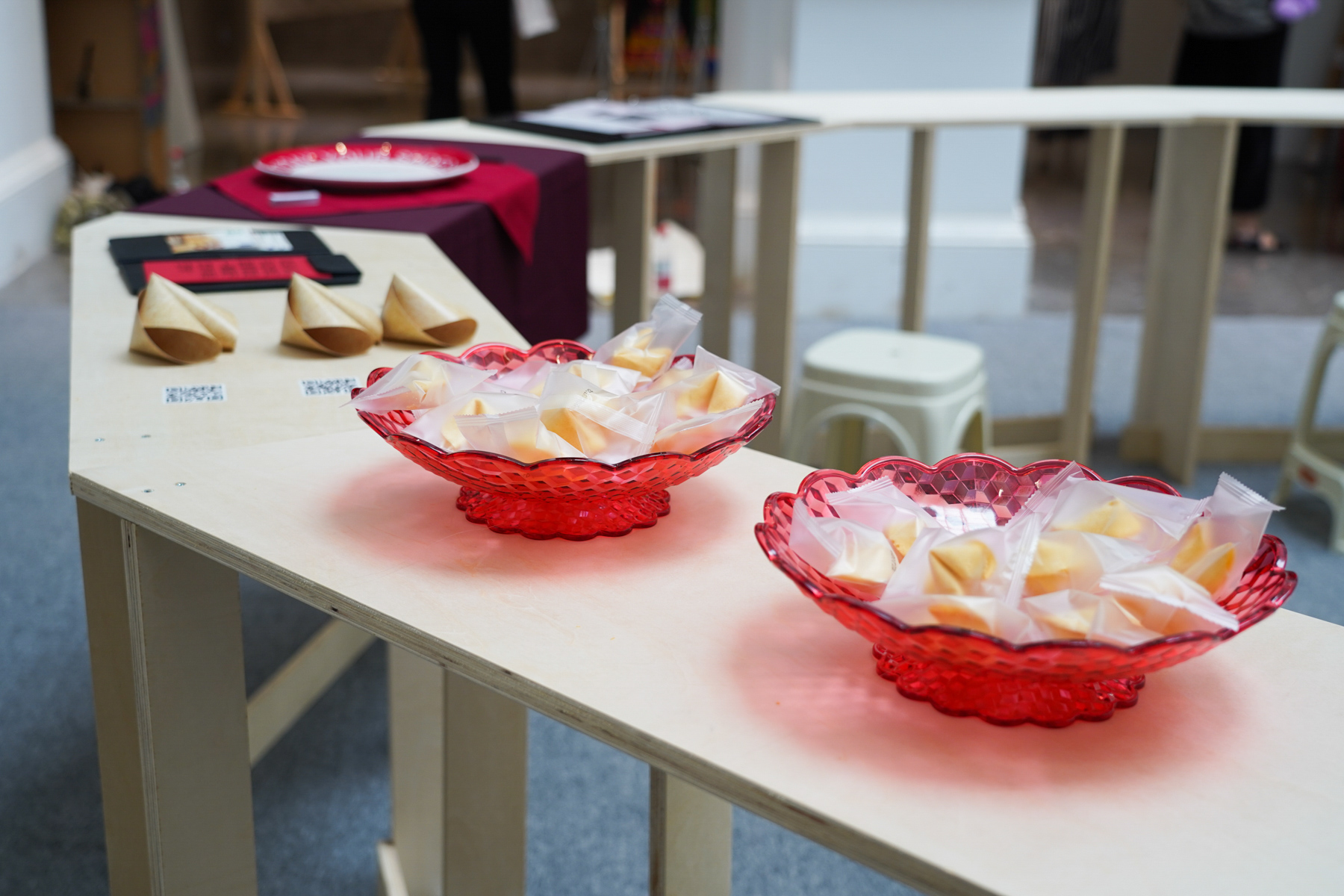 Exhibition Scenes
Pasta tra Parentesi | 2019 - 2020

Initiative project
Concept and Design: Yue Liu
Photo and video credits: Yue Liu




Pasta tra parentesi is a multisensory and interactive installation, divided into four sequential modules that offer a summary and original interpretation of Italian and Chinese procedures for the creation and consumption of fresh pasta. Also presented is an alternative way of interacting with the material pasta that overcomes the perceived inconvenience of making pasta from scratch. The installation achieves multiple objectives, both cultural and emotional. Regarding the cultural dimension, the installation highlights and reflects on the value of craftsmanship, handmade ritual and the social implications of preparing a good plate of fresh pasta in an intercultural and slow-food environment. Regarding the emotional dimension, the installation plays on the immediate sensory pleasure of preparing and tasting pasta. The cooking experience aims to leave people a message: that good cooking, if realized in a comfortable environment, using quality raw ingredients, is an essential part of good eating, and both of these activities contribute to a good living.



KNEADING MODULE

It's composed of a base table whose structure is the same for all four modules. A manual kneader connected with a digital device that provides indications for the kneading phase.





SHAPING MODULE

It's composed of two hand presses with torsion, to which six kinds of dies can be applied in order to create six different shapes of pasta.





COOKING MODULE

It's composed of an induction plate, a pot, a lid in borosilicate glass, perforated at the top, allowing the vapor out to set in motion a piece of spiral holographic paper.





SEASONING MODULE

It's composed of a circular plate placed on a rotating base. On the plate six glass jars are supported which serve to hold six kinds of sauces for seasoning the pasta.


Little Reunion | 2020

Initiative project
Concept and Design: Xijing Xu and Yue Liu
Photo credits: Xijing Xu


Little Reunion was a celebratory picnic held on 27th Sept. 2020 at the Parco Lambro in Milan conceived by us in order to commemorate Zhōng Qiū (the Chinese Moon Festival). We Chinese also call it Xiǎo Tuán Yuán (小团圆), from which its English name, Little Reunion is derived. It's a reunion of the MOON, a reunion between old and new FRIENDS, a reunion between HUMAN and NATURE. It's also a reunion between the two founders after a long quarantine period staying separated in Italy and Germany.

All participants were led to the meeting point via an icebreaking activity - finding their 'Secret Parcels' pinned onto the trees along the way to the picnic point. In each parcel, the attendee found crockery and cultery with their names attached.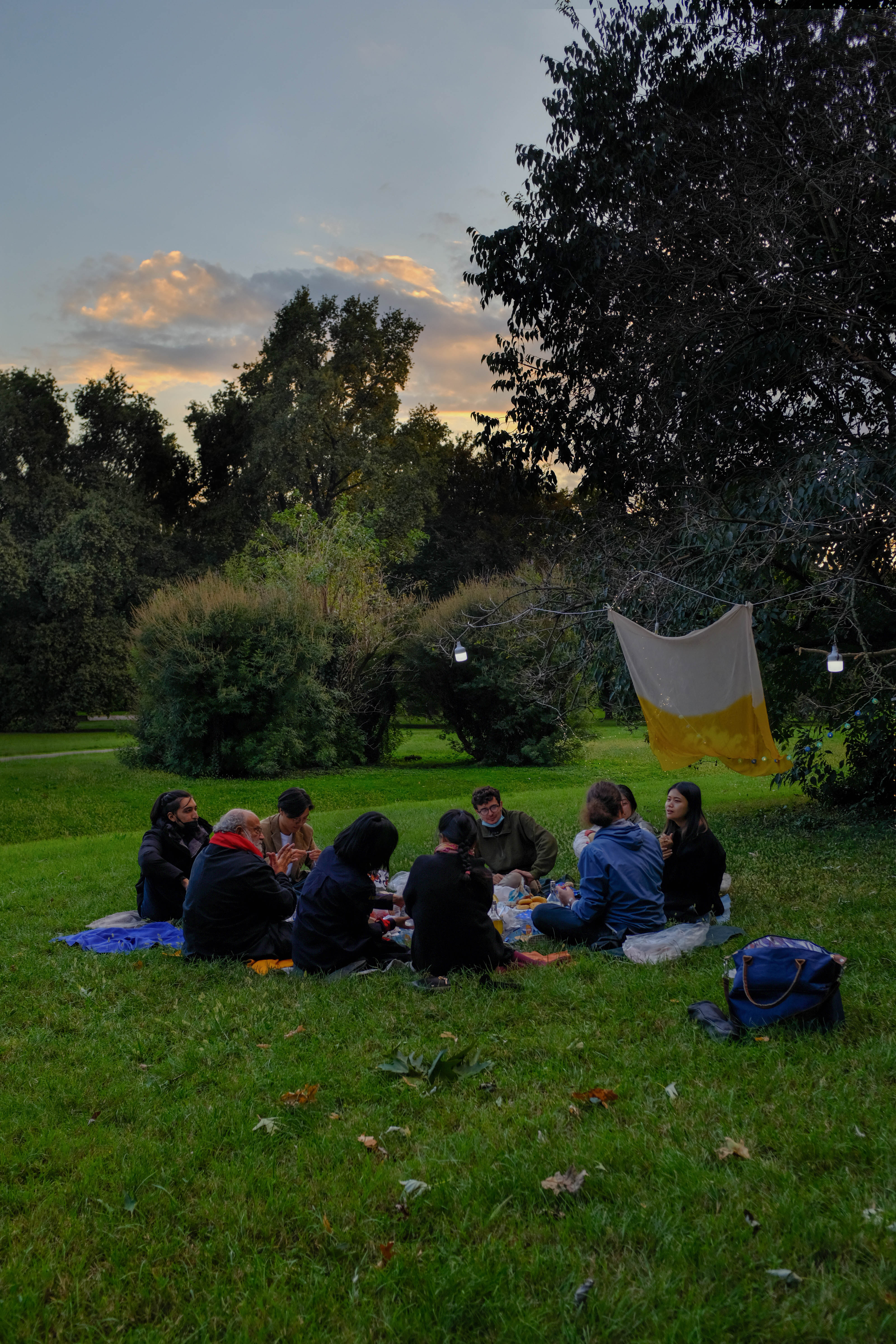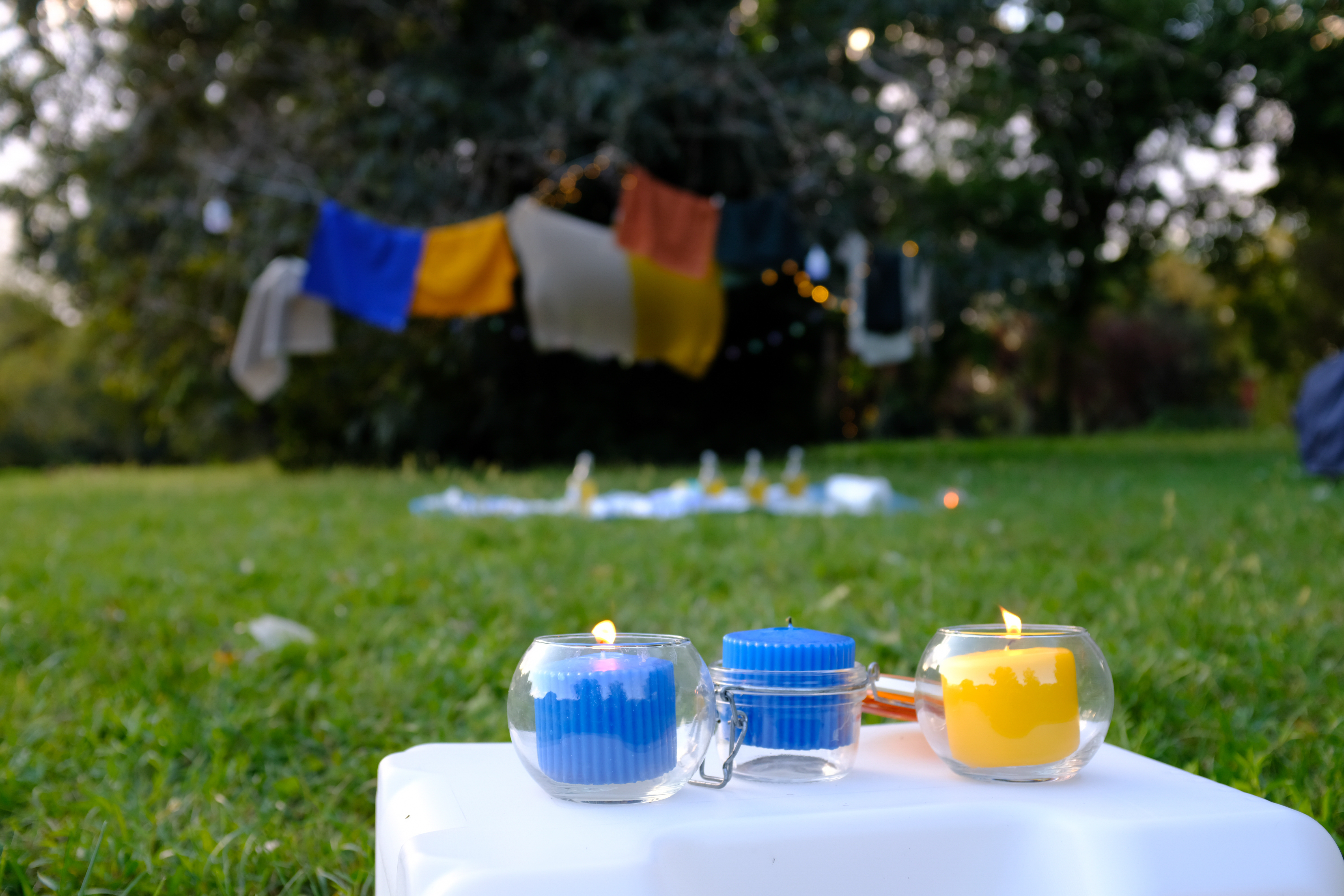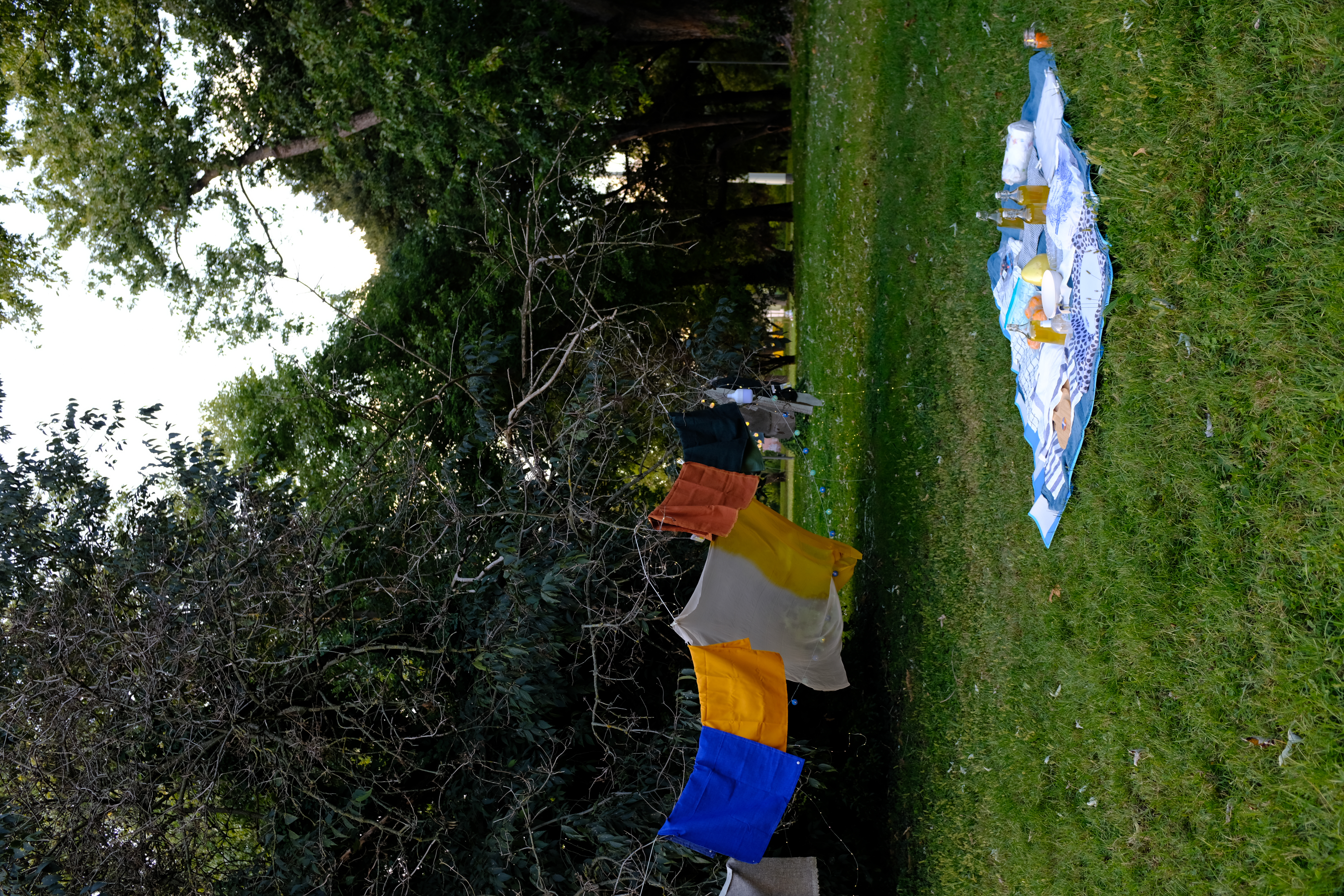 The event was also used to launch our new project, a pair of molds for making moon cakes, a typical delicacy for this celebration. The molds were produced by 3d printer and made of food-grade material
Wanderer | 2017 - 2018

Initiative project
Concept and Design: Xijing Xu
Photo and video credits: Xijing Xu




In contrast to industrially produced yoghurt, a naturally fermented batch of sour milk could also be prepared for producing new sour milk. This batch is called "starter culture". During Xijing's search for different types of sour milk from all over the world, she was particularly fascinated by the form of the "storage" or "container" of the cultures: cotton, handkerchiefs or even textiles. The transformation of a preservation form of the cultures broke the limitation both of time and space, while the varieties of preservation's form could be considered as extension of the culture's vitality and their living range.

Inspired by it, Xijing carried the sour milk, which is as a starter culture for a new production cycle reusable, in certain forms on textiles. The shapes are presented as graphics or ornaments that visualize the bacteria involved in the fermenting process. The squares are measured as a unit for the culture storage, which can easily be cut off and used again as a starter platform for new sour milk.



BEHINDE THE SCENE

Tofu Drink | 2016 - 2018

Initiative project
Concept and Design: Xijing Xu, Tian Wu and Yue Liu
Photo and video credits: Lianhua Zou, Xijing Xu, Tian Wu and Yue Liu



TofuDrink, a contemporary reinterpretation of the traditional Chinese production process of tofu, has been simplified and conceived to be used during special events. It's an unconventional way to combine a cultural and multisensorial experience through an original source of entertainment, which is at the same time a drink preparation & service system. By transforming the traditional instruments into an intuitive installation appropriate to production needs in small scale, it allows people to have some simple interactions. They can see and enjoy the whole tofu drink cycle in real time, from soya beans to the tasty final encountering with the drink.

Wood, glass and cotton, all the key materials of TofuDrink, are selected according to the natural essence of the soya drink. This is according to our greatest aim, which is to use design to let people enjoy food culture and keep people in contact with the ecological dimensions of life.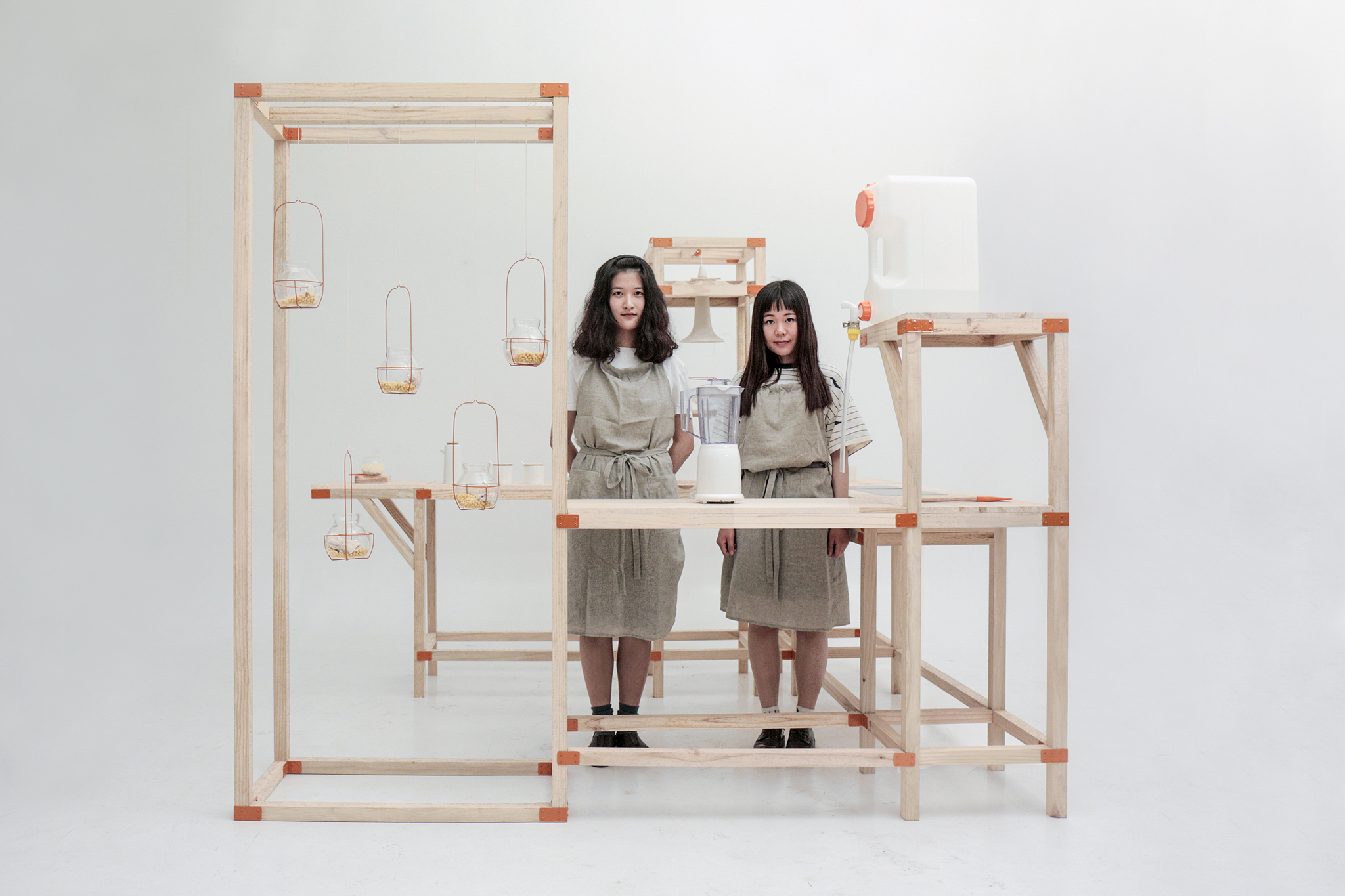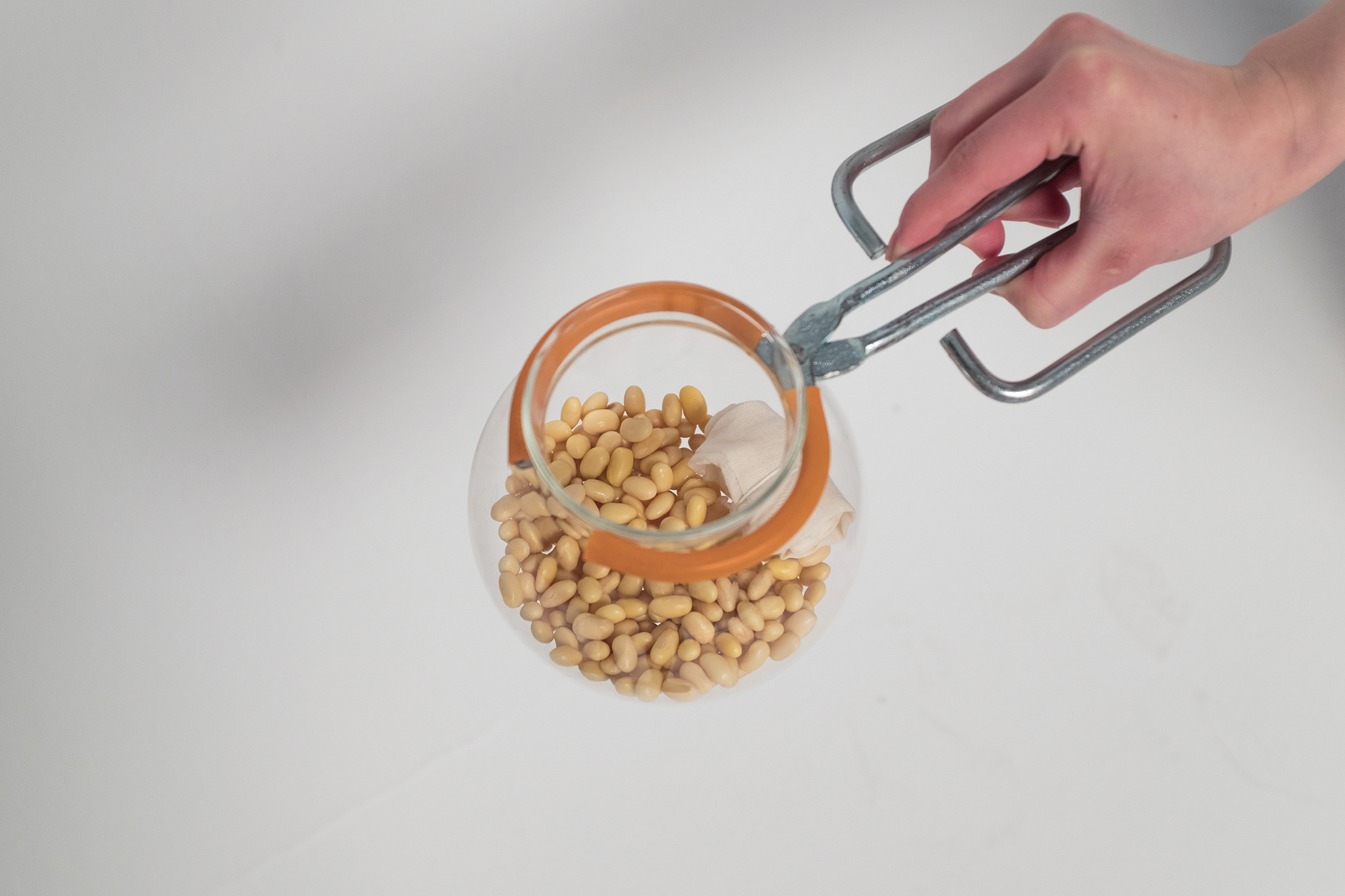 Subscribe Newsletter
订阅电子报
Newsletter archive
电子报存档


Tofoodesign is a design duo founded in 2016 by Yue LIU and Xijing XU, in connection between Milan and Berlin.

They ponder over Western European and Eastern Asian food culture and look for cultural or emotional spark, which can be generated from the fusion of different traditions and sensibilities. They focus on all stories related with food: who makes the food? Where and how is the food made? How can food be part of the different lifestyles of everyone in a satisfying way? Where and how can the act of eating or drinking be rediscovered? How can this pleasure be shared with others in new ways?

They deconstruct and integrate these questions through multisensorial projects, try to give people new possible answers and reflections about food, new ways to think about the meaning of food in our lives. According to real contexts of contemporary society, They create special interactive environments with new forms of experience and emotional ways to bring people in connection with food and others.


︎︎︎︎︎




Visual Communication
Branding | Packaging



Product System
R&D for product & service innovation



Experience
Event | Workshop | Laboratory